Email Copywriting Essentials: The Course That Will Skyrocket Your Sales 🚀
Do you want to learn how to write emails that get opened, read, and clicked?
Do you want to boost conversions, sales, and revenue with email marketing?
Do you want to master the art and science of crafting engaging and persuasive email copy?
If you answered yes to any of these questions, then this course is for you.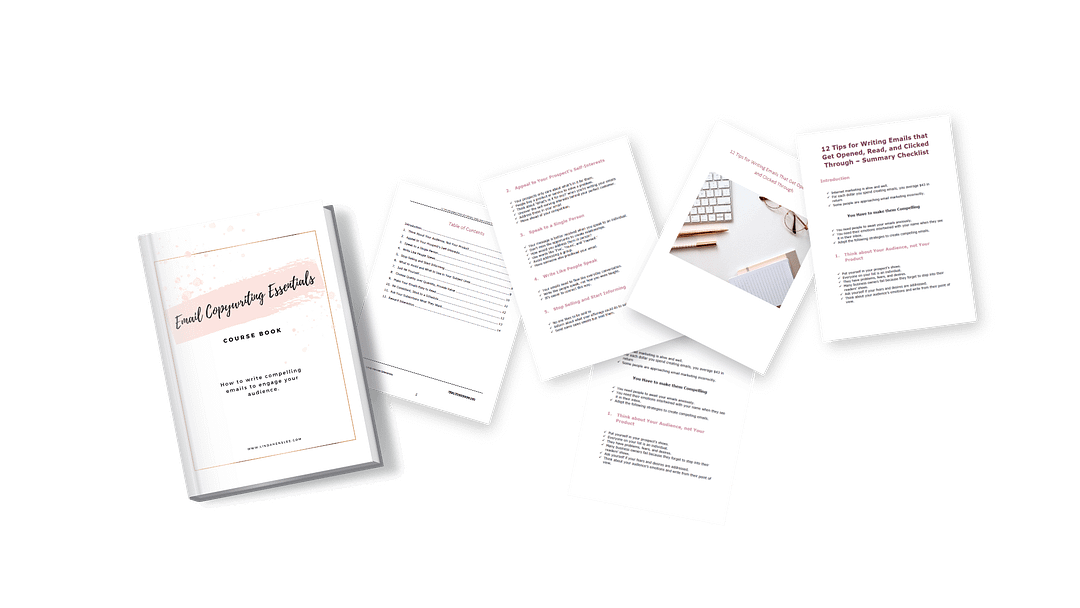 Email Copywriting Essentials:
Mastering the Art of Persuasive Email Writing.  Are you ready to take your email marketing to the next level?
Introducing Email Copywriting Essentials, a comprehensive and practical course designed to equip you with the skills and techniques to write emails that sell.
Whether you're a seasoned marketer or just starting out, this course is your key to unlocking the power of persuasive email copywriting.
In this course, we have carefully curated a series of modules that will guide you through the essentials of crafting high-converting emails. Here's a glimpse of what you'll learn:
1. Crafting Attention-Grabbing Headlines: Discover the secrets to writing compelling headlines that instantly grab your subscribers' attention, enticing them to eagerly open your emails.
2. Creating Captivating Body Copy: Learn the art of captivating your readers with persuasive storytelling and engaging content, keeping them hooked and motivated to take action.
3. Mastering Compelling Calls to Action: Unleash the power of persuasive language and psychological triggers to create calls to action that irresistibly persuade your subscribers to click and make a purchase.
4. Nurturing Leads and Converting Customers: Dive into the strategies and tactics for writing effective email sequences that nurture your leads, build trust, and ultimately turn them into loyal customers.
5. Optimization for Deliverability, Readability, and Conversions: Unlock the insider tips to optimize your emails for maximum deliverability, ensuring that your messages reach your subscribers' inboxes. You'll also learn how to enhance readability and conversions through effective formatting and design techniques.
6. Testing and Measuring Performance: Discover how to test and measure the performance of your email campaigns, allowing you to continuously improve your results and achieve even greater success.
By the end of this course, you will emerge with the essential skills and confidence to write emails that not only resonate with your audience but also generate tangible results.
Each module is packed with practical examples, real-world case studies, and actionable tips that will empower you to unleash your full potential as an email copywriter.
Get Email Copywriting Essentials today and gain a competitive edge in your email marketing efforts. Don't miss this opportunity to transform your communication and boost your sales.
Enroll now and become an expert in crafting compelling emails that sell.
Limited seats are available, so enroll now to secure your spot in Email Copywriting Essentials and take your email marketing to new heights.
Act fast and start writing emails that sell today!
You'll also get access to the following:
A workbook to help you plan out your emails
A step-by-step email copywriting framework to use for any email campaign
A checklist of email copywriting best practices and tips that you can refer to anytime
A swipe file of proven email templates and examples that you can adapt for your own business
A certificate of completion that you can showcase on your resume and social media profiles
And finally, a community where you can share all.the.things relatable
This course is suitable for anyone who wants to learn email copywriting, whether you're a beginner or an experienced marketer. You will understand once you see all the deliciousness it has to offer.
You don't need any prior knowledge or experience in email marketing or copywriting.
All you need is a desire to learn and a willingness to apply what you learn.
So what are you waiting for?
Enroll in Email Copywriting Essentials today and start writing emails that sell.
**Don't just take our word for it. Here's what some of our happy students have to say:**
"This course was a game-changer for me. I learned how to write emails that get results. My open rates, click-through rates, and conversions have skyrocketed since I applied the techniques I learned from this course. I highly recommend it to anyone who wants to improve their email marketing skills." – Sarah Jones, Freelance Writer
"I've been doing email marketing for years, but I always struggled with writing engaging and persuasive copy. This course taught me how to write emails that connect with my audience and motivate them to take action. It's the best investment I ever made for my business." – Mark Smith, E-commerce Entrepreneur
"This course is amazing. It covers everything you need to know about email copywriting, from the basics to the advanced strategies. The instructor is very knowledgeable and explains everything in a clear and simple way. The examples and templates are very helpful and easy to follow. I can't recommend this course enough." – Lisa Lee, Digital Marketer
Who Is This For?
This is for business owners who want continuous sales the easy way.
Will I Like It?
You should, that is if you want sales without too much trouble.
What's Included?
A workbook, an email framework, a checklist, a swipe file, a certificate of completion, and a community.
Do You Have A Guarantee?
Yes, a 100% Satisfaction Guarantee, see below.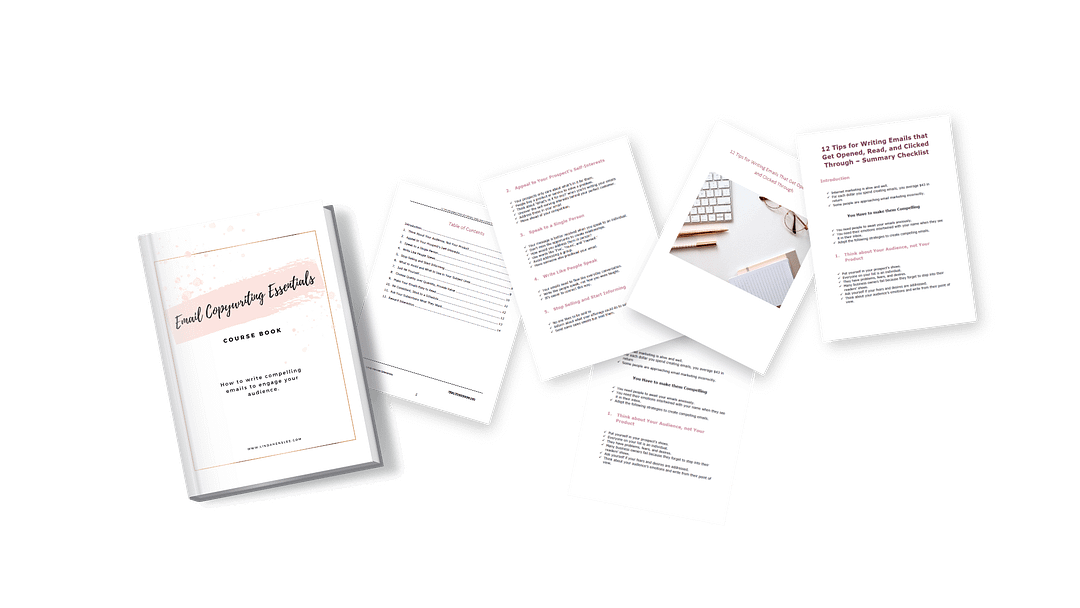 The Guarantee
**Our 100% Satisfaction Guarantee**
We're so confident you'll love this course and get amazing results from it that we're offering you a 100% satisfaction guarantee.
If you enroll in this course today, you'll have 30 days to go through all the lessons, apply what you learn, and see the results for yourself.
If for any reason you're not completely satisfied with the course or the results, just let us know within 30 days of your purchase date and we'll give you a full refund.
No questions asked.
No hassles.
No risk.
You have nothing to lose and everything to gain.
So go ahead and enroll in Email Copywriting Essentials today.
You'll be glad you did…really!!